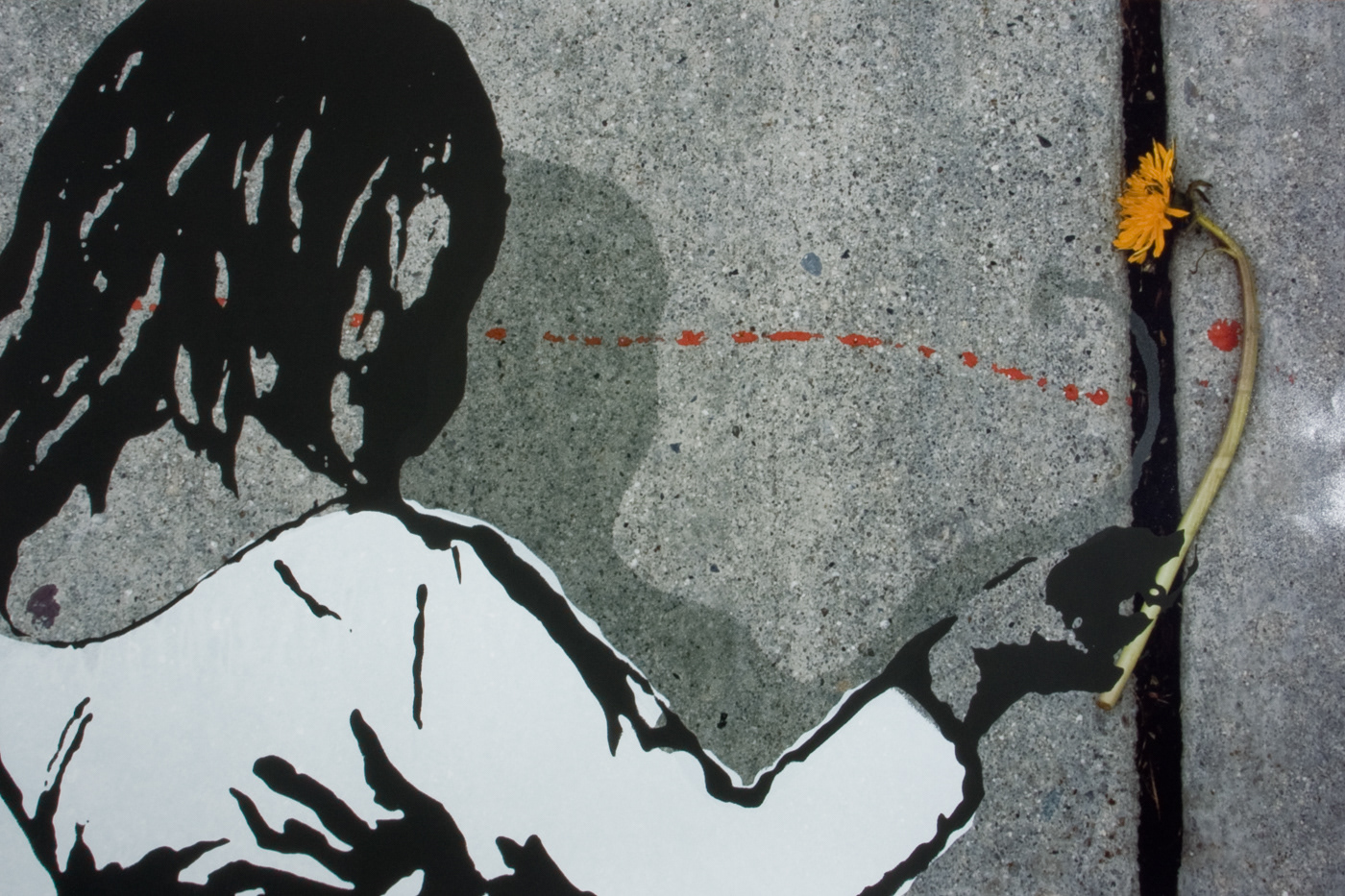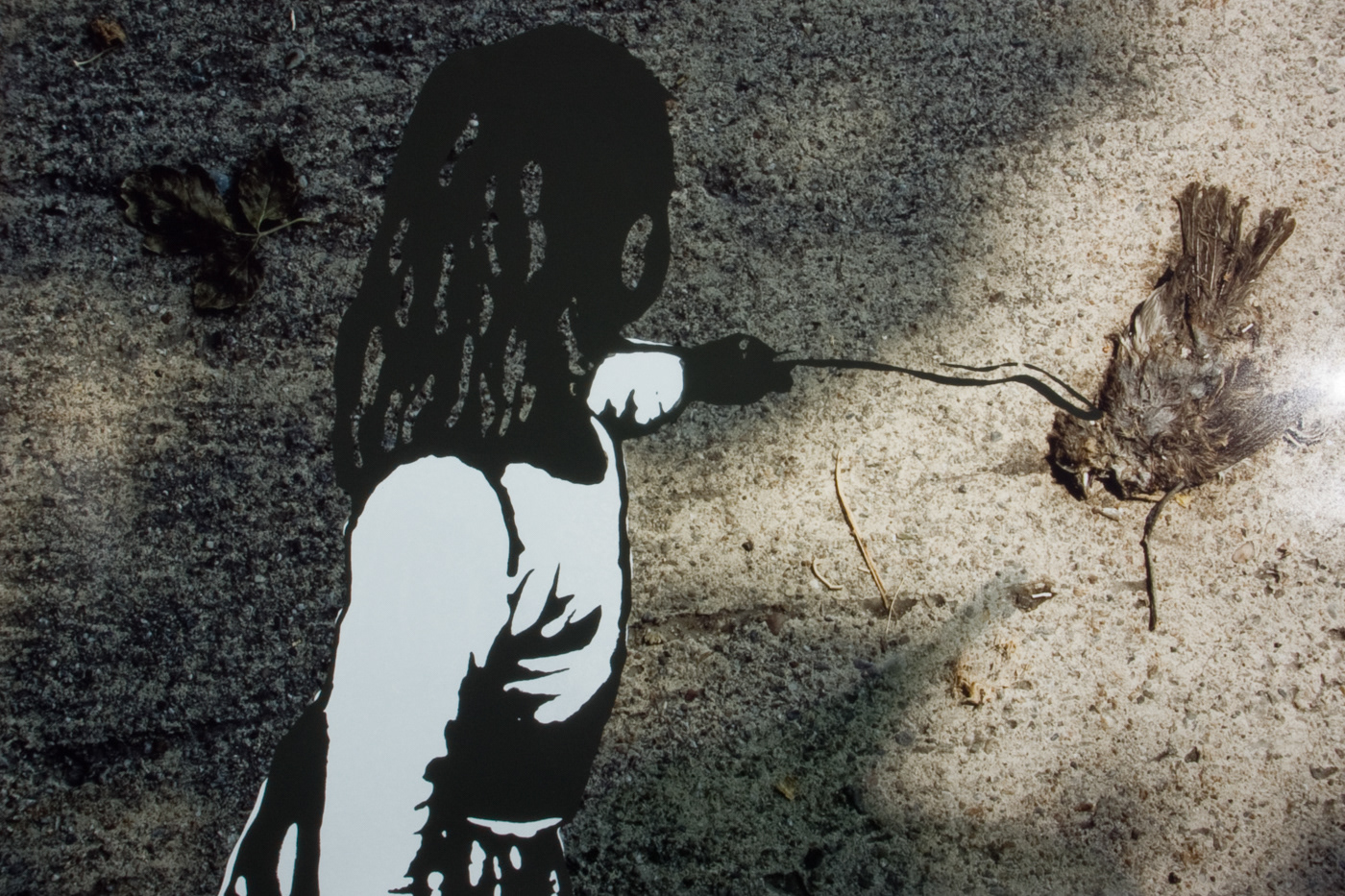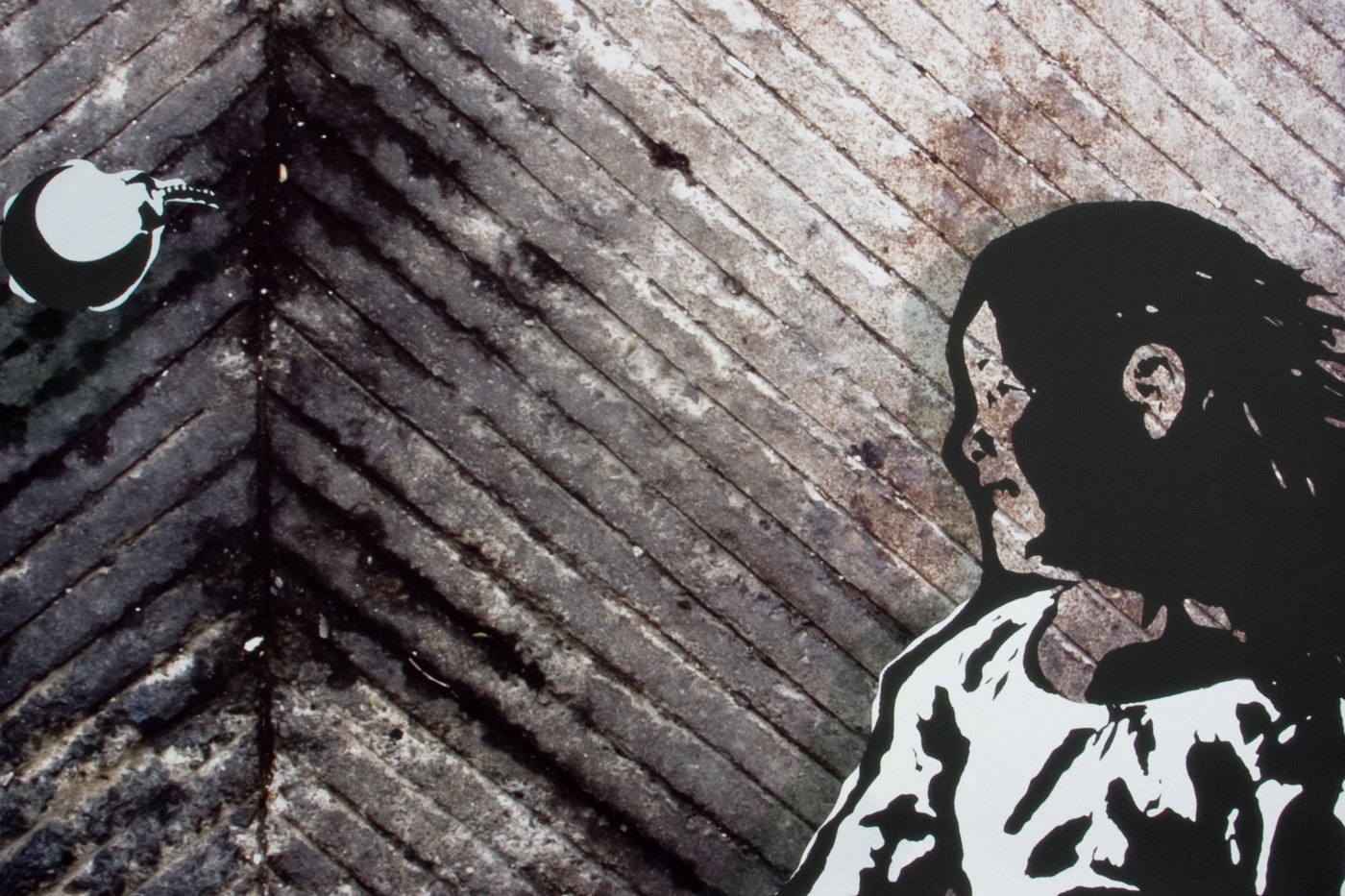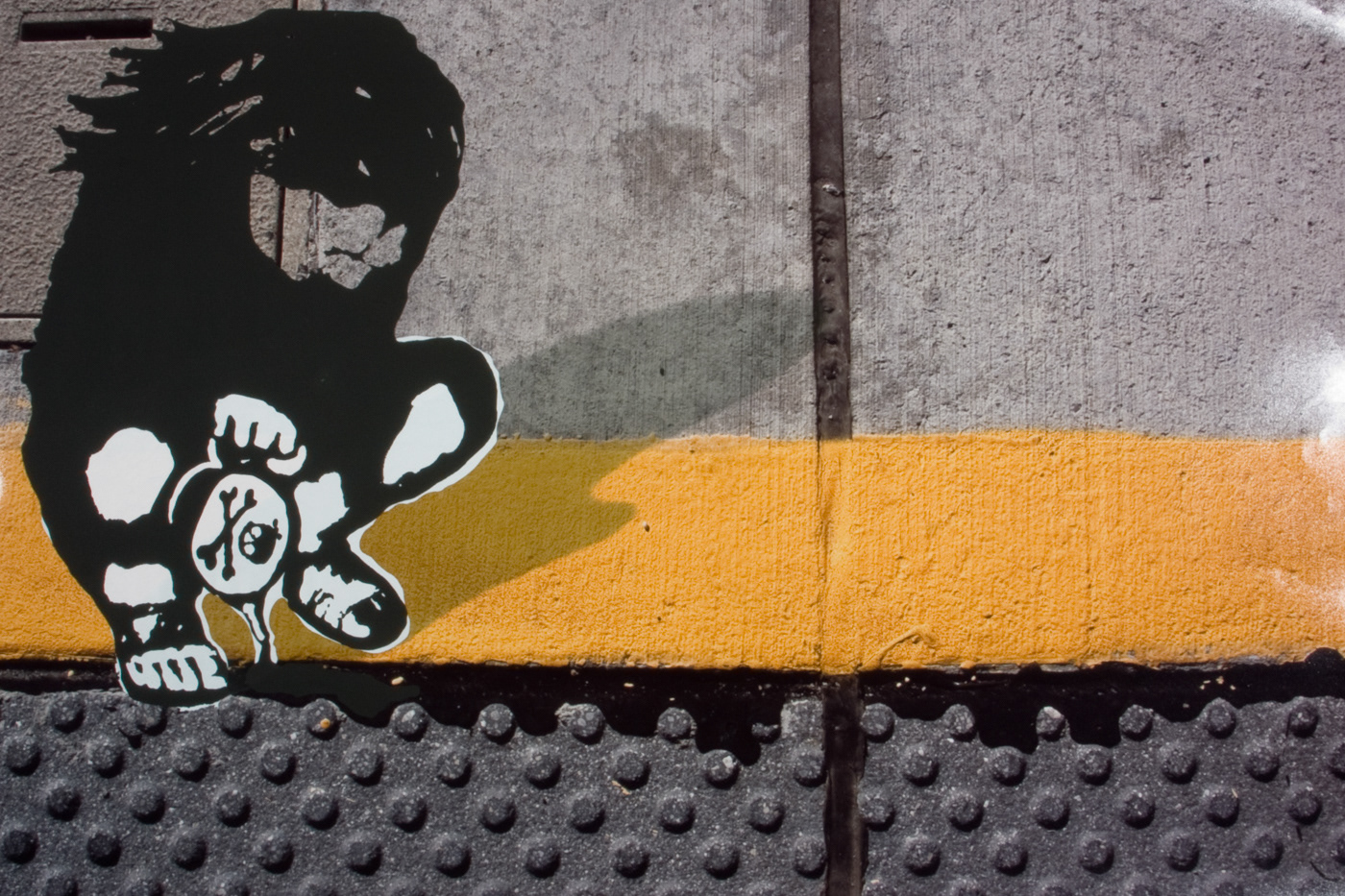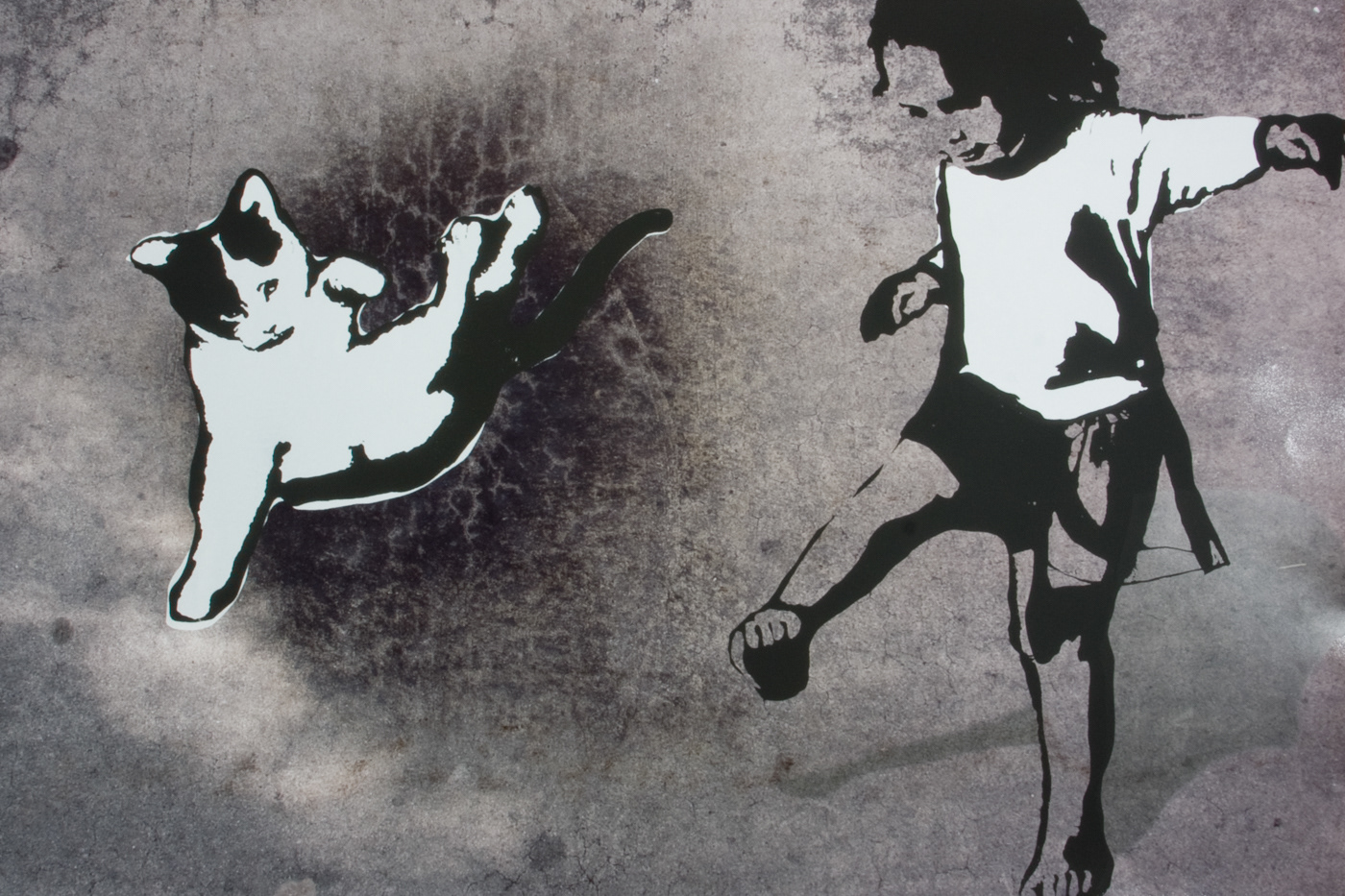 About This Series:
I had photographed the background for
Bleeding Flower
and wasn't sure what to do with the image. During that time, I was experimenting with how screen print ink reacts to different photographic surfaces. I wanted to do a series where I screen printed onto chromogenic prints (C-prints).
The idea for the series came when I asked myself, "What if a little girl made the flower bleed? What other mischievous things would this child get into or do?"